Molly pictured here (Left) enjoying leisure time in the grass. Boomer awaiting dinner time (Right) Owned and loved by Amy of Sault Ste Marie, ONT.
GOLDENPRIDE MOLLY
GOLDENPRIDE BOOMER ALL GROWN UP!!!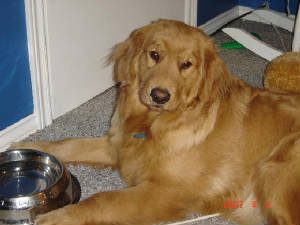 GoldenPrideSammy(below) is well loved and spoiled .He has grown into an absolutly georgeous Golden Angel, true replica of the Golden Retriever breed!
GOLDEN PRIDE SAMMY
GoldenPride Maddie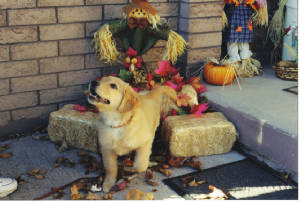 GoldenPride Maddie is one of our first litter of puppies, and out of Hannah's 2002 litter (now retired).
GoldenPride Maddie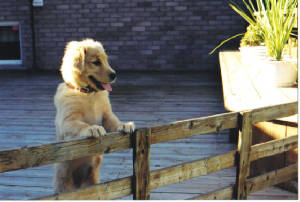 GOLDEN PRIDE MOLSON GOLDEN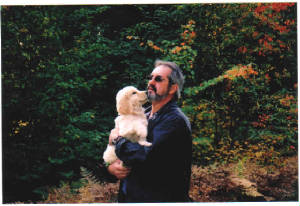 Molson Golden, pictured to the right, with his new 'daddy' is living the life of luxury and loving every minute of it....rides in the truck, trips to camp and swims at the beach! Gotta love a golden!!
GOLDENPRIDE SOPHIE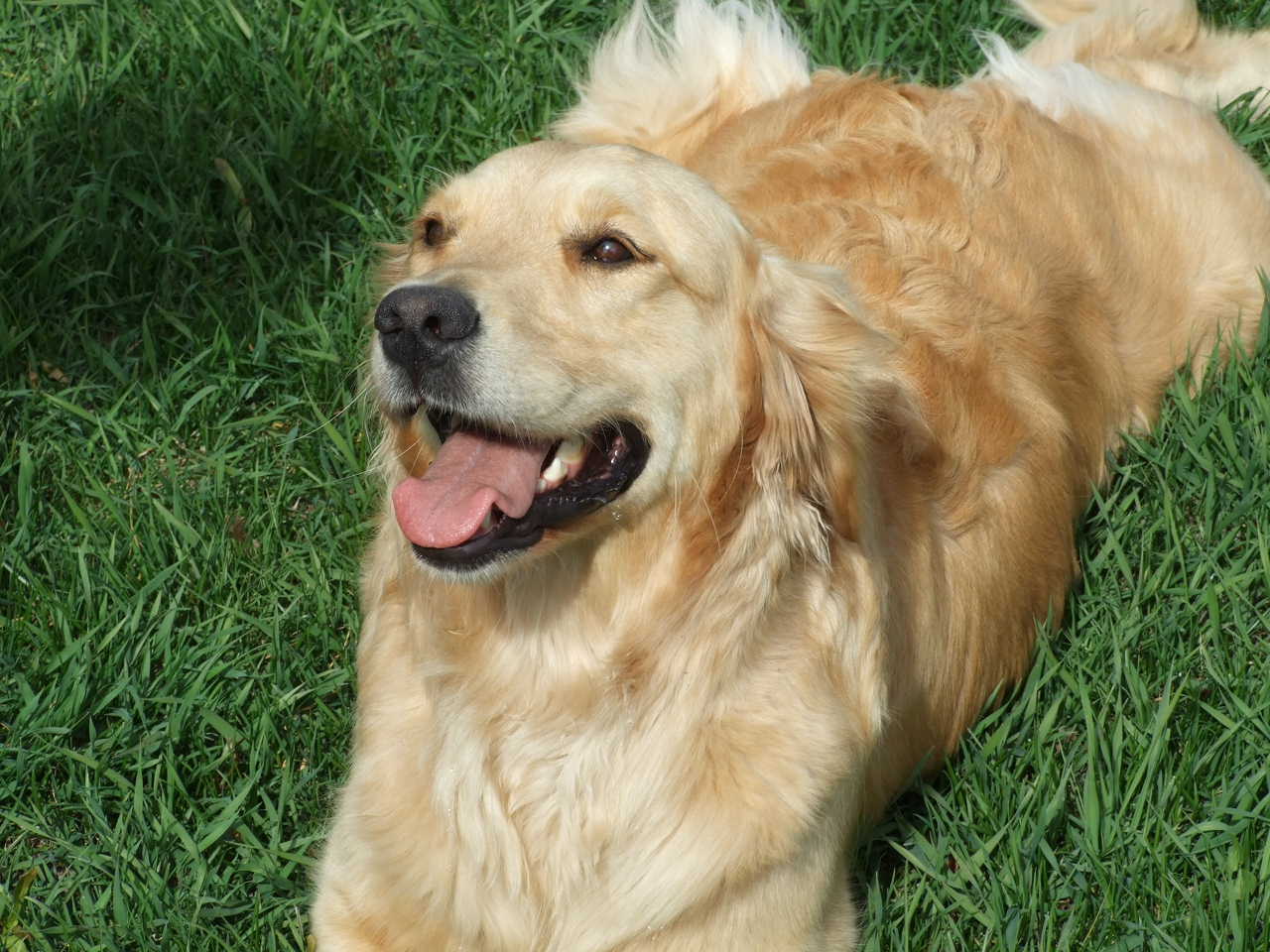 Ahhhh..Now this is the life! GoldenPride Sophie shares her happy spirits with one other golden brother, and two Newfoundland dogs.